Several new technologies and solutions are shaping the healthcare sector today. They have the potential to address the current requirements in the field of disease management, treatment, and clinical diagnosis. The COVID-19 pandemic led to a rise in the use of technologies for detecting the spread of disease, disinfecting, stopping transmission, immunization, patient management, and treatment.
The growth in the healthcare sector can be seen through e-consultations, real-time diagnosis, telemedicine, digital therapeutics, etc. Precision medicines are developed with the use of big data and analytics, clinical data storage, and genetic analysis. Startups are using remote monitoring and real-time devices to customize the planning and execution of treatments for patients. Hospitals are getting smarter by adopting data management practices, the Internet of Things, and Artificial Intelligence. They help to improve workflows, enhance staff scheduling, and offer connected devices, systems, and infrastructure to accelerate equitable and accurate clinical services. 
Below are the top healthcare trends revolutionizing the healthcare sector.
The pandemic served as the breeding land of the telehealth trend. Reports show that there was a 300% spike in remote and virtual care in 2020 alone. This increase in demand for virtual care continued through the pandemic time and gained wide acceptance among the consumer market. This trend is expected to rise in the coming years as well.
The experience of patients seeking and getting care has drastically changed. This comes with business benefits as well. Studies show that the rise in telehealth services will help countries to save a huge sum of money they spend every year on healthcare. Telehealth is just in its initial stage and there are many advancements to come in the years ahead.
The use of innovative technologies and the potential of available data can help physicians to streamline their work, enhance patient outcomes, optimize their systems, lower costs, and reduce errors.
Internet of Medical Things
People nowadays are giving more importance to their health. Connected devices and wearables are helping people to choose a healthy lifestyle and address some diseases like heart arrhythmia, COPD, pain management, asthma, etc.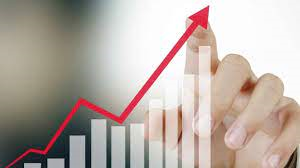 Insurers have also accepted the importance of wearables and have started offering low insurance premiums to people who are taking preventive measures and offering monitoring data. Providing wearables to employees is turning out to be beneficial for businesses too and these devices are easy to carry around. The user market of smart wearables is steadily rising and there are different varieties of wearables already in the market.
Artificial Intelligence and Machine Learning
Artificial Intelligence is expected to become one of the most impactful trends in the healthcare sector as cost reduction and the rising demand for precision medicine cannot be denied. AI can transform all the areas of healthcare such as automating tasks, managing hospital workflow, diagnosing a patient's health condition, etc.
Machine Learning and Artificial Intelligence are accelerating technological advancements in the healthcare industry. They improve clinical and patient experiences as well as the security of patient data.